Orphanage and retirement home in Kathmandu
in cooperation with Shining Glory Church
The Shining Glory Church is a Christian protestant parish in Swayambhunath, Kathmandu and was established by Pastor Joshua and his wife Elizabeth.
In the last years the Shining Glory Church dedicated to serve needy orphans and elderly people. For these projects they got financial support from Nepali and people worldwide to build an earthquake-resistant house where these needy can live.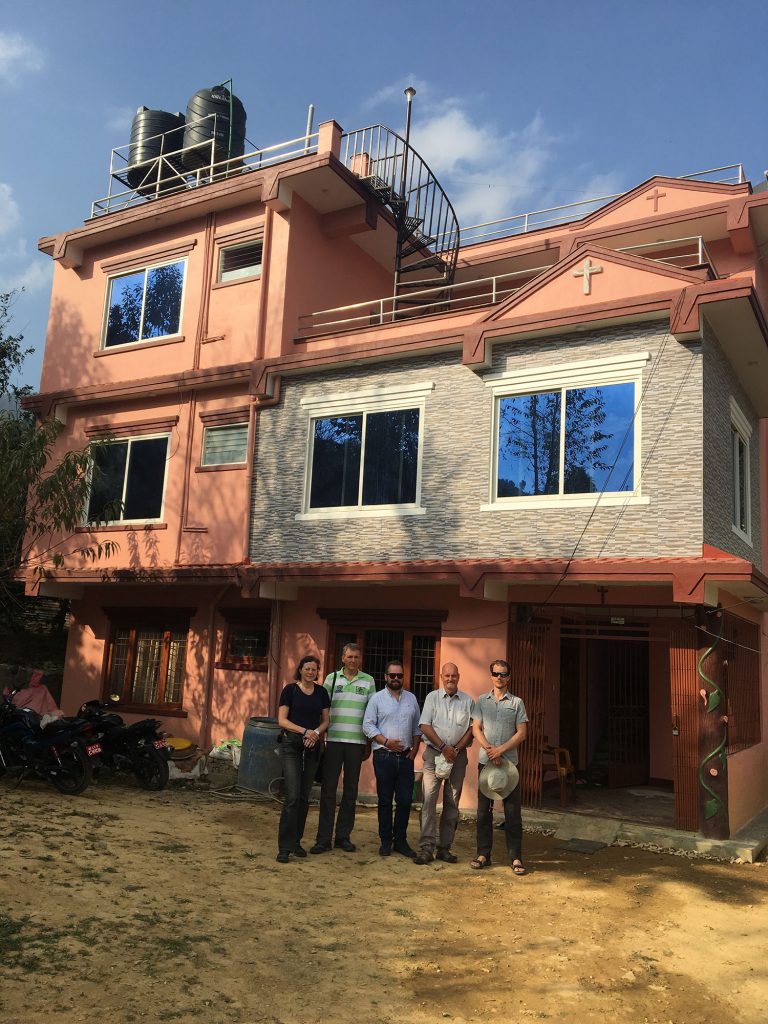 After finishing the brickwork there are still a lot to be done: How can you support the project?: The construction work as well as the interior work has to be finished. We have to cover the running costs like food, clothes and medical care. Therefore the Shining Glory Church needs support in terms of money or items (medicine, clothes, etc.). More information about the Shining Glory Church to be found here:
Zum November Newsletter von Erik Lehmann